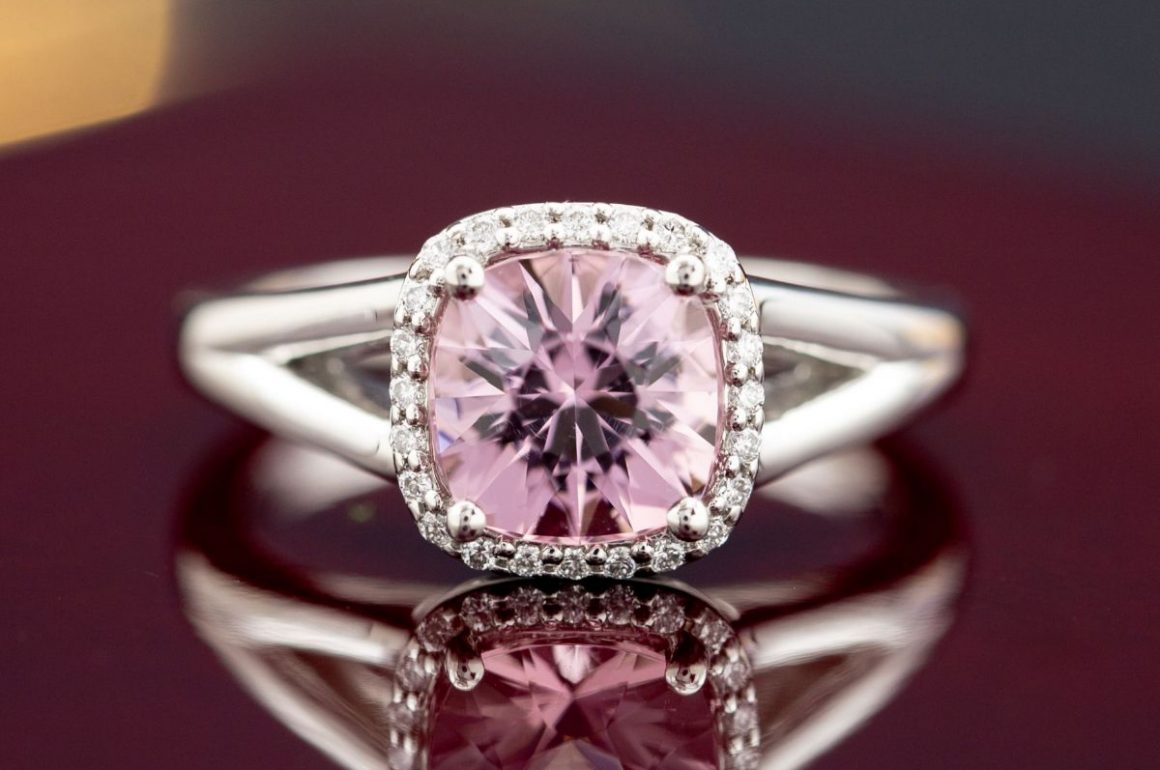 The beauty of a ring is only enhanced more when you choose the right setting for your hand shape. When picking a ring setting for something as precious as a pink diamond, it becomes even more important that you choose one that will best enhance the overall look of the ring. Fortunately, you can follow some clear tips for this.
The shape of your hand should take into account the overall length from the base of your wrist to the tips of your fingers. It should also make a note of the width of your fingers which gives the total width of your hand. In this scenario, the tips of your nails are also counted as part of the hand shape, so whether you maintain long or short nails will also be a necessary consideration.
Pink diamond ring for short fingers
The idea is to choose a ring setting that makes up for any shortcomings you have. For short fingers, you need to choose pink diamonds in shapes that would give your fingers an appearance of length. Elongated shapes such as oval, pear-shaped or marquise cut work best for short fingers. With regards to the ring setting, choosing a narrower band will help you give the safe effect of faux length to your hand shape.
Pink diamond ring for long fingers
If you have slender and long fingers, you can choose to experiment with flashier bands and more dramatic pink diamond cuts. The flattering shape of your hand can actually allow you to get away with almost any type of design. You can find some inspiration if you follow pink diamond blog sites or social media pages. However, you can also ask your jeweller to show you flashier displays and if your budget allows, bigger stones (pink diamonds of higher carats). Thick bands will be preferable in such cases since the heavier stones will need the support of a sturdier ring setting.
Pink diamond ring for broad fingers
Slimmer diamond cuts actually do not work that well for broad fingers because the appearance of the skin on either side of the stone will only make your hand shape appear fuller. Try to choose bigger stones in fuller shapes like the round cut pink diamond. If your budget does not allow for bigger stones, you can try to choose a design that uses a cluster of stones to create a fuller design effect.
Ideas to help match every hand shape
If your budget is tight and you can only opt for a smaller pink diamond, do not fret, you can use the following ideas to still manage to match it with any kind of hand shape.
For large hands, the smaller stones might look too small but you can make up for it by adding chunkier wedding bands or cluster it with other rings matched to give you a fuller effect for your finger.
For small hands, you are sorted with small stones but make sure to give some weightage to the bands so that the ring does not appear over delicate on your hands.
Finally, make sure to consult with professionals when choosing pink diamonds, especially if you need to get creative with your ring designs, you should only buy from dealers who can provide certificate of authentication for each of the pink diamonds so that your rings retain their asset value as well as their overall beauty throughout the years.