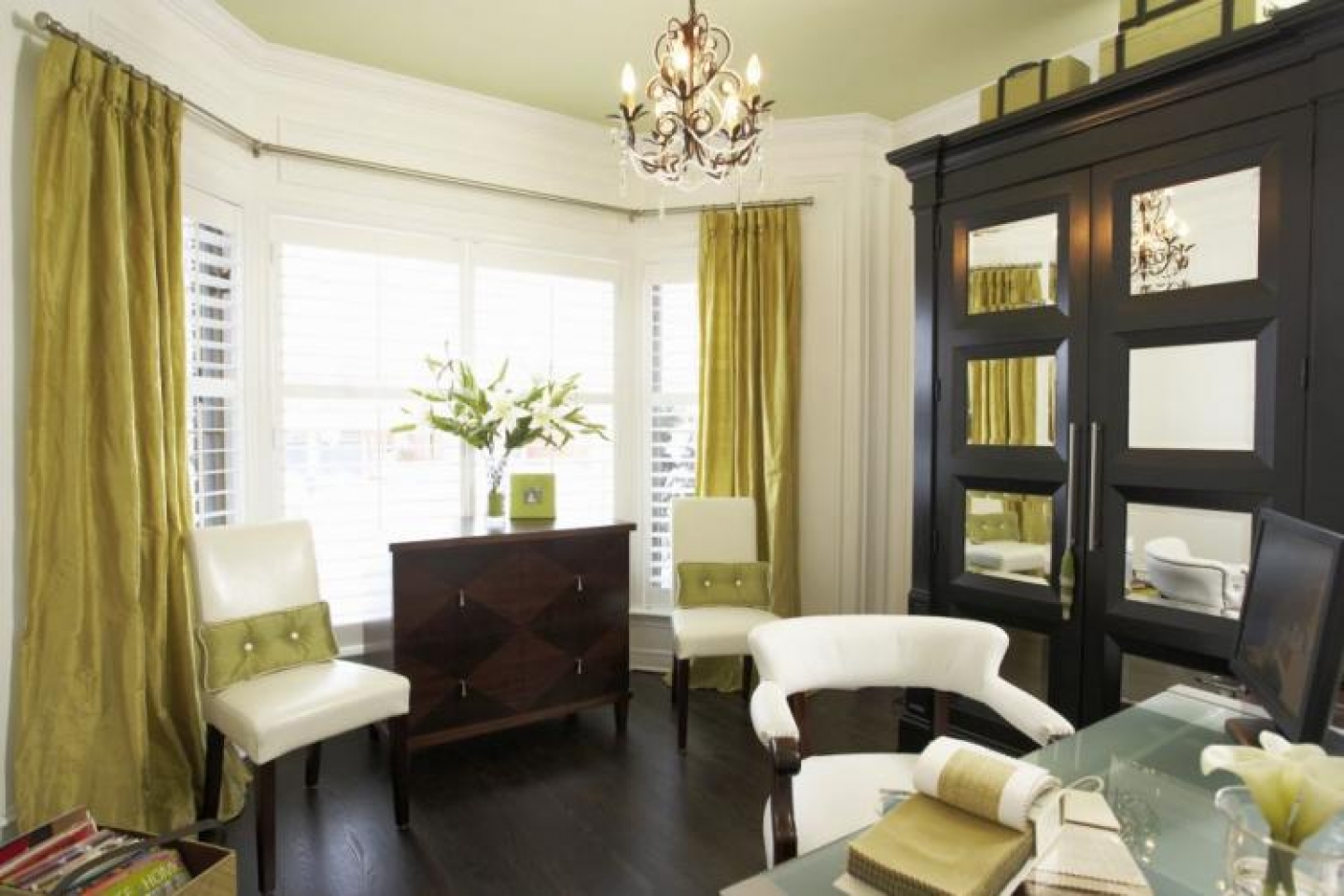 Although it seems that curtains have fallen out of favour with many interior designers and homeowners, they still provide a stylish alternative to blinds for covering your windows. Curtains come in all colours, patterns and styles, so you have a variety of curtains to choose from if you decide on these window treatments. In addition, you can choose from rods or tracks on which to hang your curtains.
Curtain Styles
From lacy voiles to heavier lined curtains, you have different styles of curtains to choose from for your home's décor. The type of curtain you choose may depend on your choice of décor or whether you want to cover your windows to help reduce your home's energy bills. You can use curtains throughout your house because they are available to cover most window sizes.
If you cannot find pre-made curtains in the pattern, colour or size that you need, you can have curtains custom made from companies that also sell curtain blinds and tracks. You can pick out the fabric you like and have your windows measured so they fit correctly. You can choose curtains that will block out the sun for your bedrooms, café style curtains for the kitchen or draped curtains for the living room.
Curtain Rods
You can hang curtains from plain curtain rods that fit into brackets on the window frame, or you can select decorative rods that are placed over the frame of the window. The type of rod you choose will depend on the weight of the curtains and whether you want them to fit within the window frame, or hang down and completely cover it. Both types of rods need to be used with curtains that have rod pockets with which to hang them.
Most regular curtain rods are made from aluminium to be lightweight, and they should be used with lightweight curtains. Sheers, café curtains and lightweight fabrics will not weigh down the rod-like heavier curtains will when hung on them. If you are buying lined curtains or those made from heavier fabrics, then you will want to use a decorative rod to hang them.
Decorative rods are made from a variety of metals, including brass, chrome or aluminium. They are painted in a variety of colours and there are styles to fit with any décor. Then ends may be plain, or they can be more elaborately designed to provide a more stylish look for your windows.
Curtain Tracks
Unlike rods that slide through a pocket within the curtain, if you use curtain tracks, you need to use clips or hooks on the curtains to attach them to the track. Most tracks allow you to smoothly push open heavier curtains, or they may use a string you can pull to easily open and close them. Curtain tracks are made from metal or plastic, and they are less visible than curtain rods.
You will need to measure the length of the rod or track to ensure you have the type of window coverage you need for your windows.