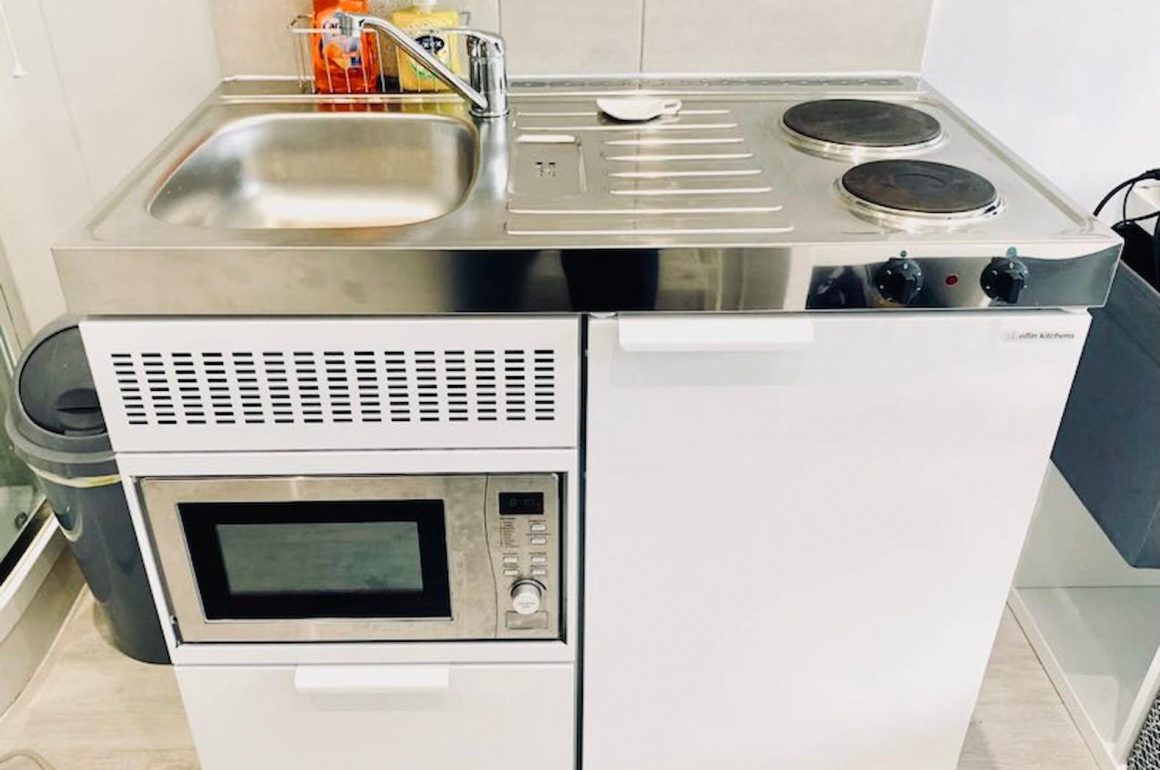 It is absolutely fine to dream of having the best house in the world. There is nothing wrong with having that kind of a notion. However, the fact of the matter is – circumstances might not always be the same. Hence, even if you yearn to have a spacious house, the reality might be completely different. For instance, maybe the occurrences will compel you to stay in a small dwelling unit.
Under this situation, space being a constraint, you have to curtail down on your wishes and desires. For example, you might have to choose mini kitchens instead of having a very spacious kitchen.
The Exhibit Features Contributing To Your Ease And Comfort
Everything that comes in small size or form does not necessarily mean they are worthless. On the contrary,   they come imbibed with all facilities that can give you a wonderful experience in the kitchen. Highly durable and compact, these units have redefined what completeness is!
For instance, you will just require taking your position and making the necessary connection to see a proper water supply.  Once done, just take the pain of plugging the given equipment and appliances. And you are all set to have a great cooking time inside the kitchen!
They Are Incredibly Economical And Provide Ease In Installation Or Maintenance
People are leading a fast-paced lifestyle. They do not have all the time on the earth to take care of long and nightmarish installation and maintenance efforts for their gadgets or appliances.
However, this is where the mini kitchens come as a blessing in disguise for them.  These units are designed and manufactured in a manner so that you experience least hassles when it comes to installation or maintenance.
The main reason behind this is the manner they are constructed. For example, better quality coated steel is employed to manufacture them.
They Compliment Different Kinds Of Set-Ups
Flexibility in use is one criterion every buyer looks forward to when he/she arrives at a decision to procure an appliance or kitchenware. Needless to say, the brilliant construction, looks and make these units ideal for different kinds of set-up like offices, car showrooms, tea stations in employee/staff rooms, and more.
People With Insufficient Space In Their Kitchen Are The Real Beneficiaries
These units are appreciated by people who know very well they can ill afford to own a bigger house. The financial stress does not permit them to go ahead and do so. Instead, all they do is to meticulously plan to arrange their home in a proper manner and make the best use of every available space. Since these units are very small in nature they do not find any difficulty in installing them at their small abode. The size hardly matters to them as long as they are capable of completing all the kitchen related chores with ease. They get whatever they believe is necessary – appliances, smooth water flow, and more.