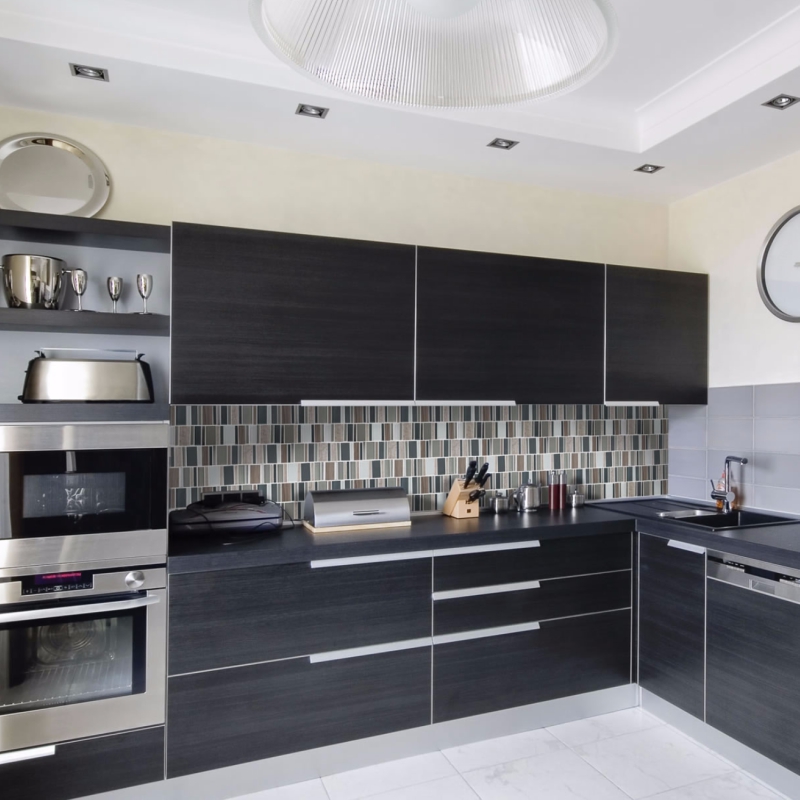 Looking for something unique for your home? Mosaic tile is becoming more and more popular thanks to its versatility and the number of materials you can choose from when creating your design. Mosaic tile is available in glass, metal, natural stone, or blended designs, and we love the love the look these mosaic tiles add to any room of your home.
While many types of tile can be versatile and provide either a classic or contemporary look, mosaic tile has the potential to go above and beyond, injecting a little glitter or glamour into your design. For example, you can choose a design with a blended mix of glass and metal mosaic tile to give your backsplash or accent wall just the right amount of shimmery style. These mosaic tiles reflect and pick up the light in a dynamic fashion that draws the eye and almost seems to move.
Depending on the pattern you select, you'll also be able to incorporate a range of colors and tile sizes. Select from neutral whites, browns, creams, and taupes, or go bold with another color scheme altogether. Some of our mosaic tile patterns incorporate natural stone as well, inviting the outdoors in, and creating an interesting and textural design in the process.
Our tiles are also available in a range of patterns, from traditional, brick-like designs to metallic, three-dimensional styles that almost seem futuristic. You'll be amazed at the way these different mosaic tiles work together and create styles that will complement almost any design aesthetic.
Since many mosaic tiles are pre-arranged, it's fast and easy to install a new mosaic tile backsplash, accent wall, or other feature in your home. Few materials offer such an interesting array of options and materials that mix together so well. Whether you select metal, glass, natural stone, or a blend, mosaic tile is an eye-catching, textural design element that's perfectly unique for your home.