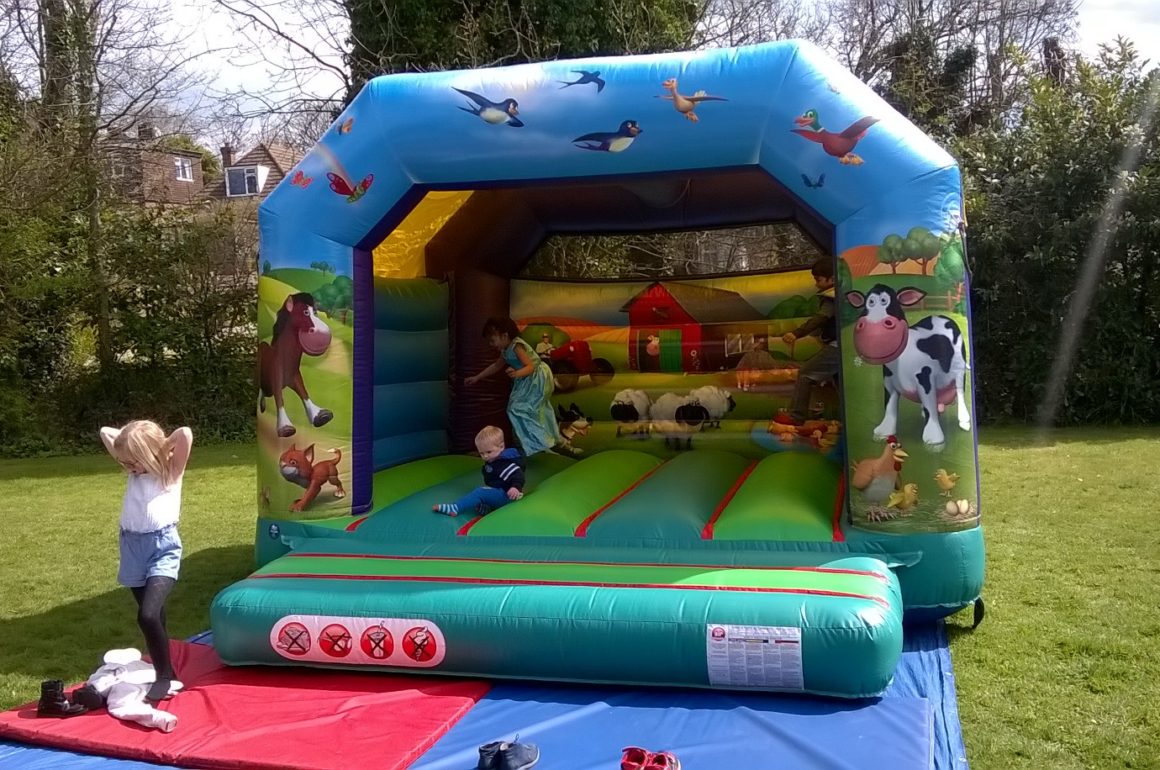 Whether you set up on a weekend or your kid's birthday gala, a bouncy castle has magical capabilities to make your child and his or her best chums go gaga. Well, there is no dilemma that the bouncy castles will be a great stuff for your young offspring, but is it better to rent or to buy?.   
Here, we jolt down an array of reasons to hire a soft, inflated castle in rent. Within your tight budget, of course, there is no rocket science renting is always than buying. And, if monetary comes first in all your decision making, then opt for renting. This way you can make your little one happy, without cutting on your monthly spending budget. So, in simple words, a perfect win-win scenario for you and your kid.
No Need to Research
When it comes to renting, you don't have to compare thousands of products, scrolling down endlessly over E-Commerce stores operating in your region. Instead, you just have to search for reputed bouncy hire companies in your town. Then, contact any of them you think is the right pick for you both money wise and features offered. So, to sum up, in today's hustle and bustle of life, renting is the way to go.
Excited Your Kid Each Time
Wanna trigger exclusive happiness and an impression of surprise on your kid's face? Yeah. Then, get bouncy castles on rent as each time you install in your backyard. This you will make your little one happy each time you set up the inflated fun zone.
No Maintenance, Peace Of Mind
Zero maintenance is probably the reason the rent option fascinate all the parents. The soft castles call for frequent maintenance sessions, but for renting you don't have to spend a dollar on repairing its the bouncy castle hire company's duty. Additionally, you don't have to clean it once in a week, you will always receive a cleaned castle at your doorstep.
No Hassle
Just call a play castle company, and they will provide your product in your hands, so no hassles to visit a local store to transport it your home. Add to that, they will recollect the inflated castle.
Accessories
Bouncy castles hire agency will provide you certain accessories, your kid and their friends can enjoy to the fullest. Whereas, when buying, such accessories are quite expensive, therefore, never a worthy idea, if you are a strict spending budget.
One Thing to Consider-Insurance
Is your company insured? This is one of the first questions you need to ask for your prospective agency. Since an insured company will offer you peace of mind, you don't have to pay anything if something misfortunate happens to the castle.
At the end of it all, go online and browse through review sites to make sure your company is credible. Also, take into account the pricing part, when making the final call on what company to select. It is best if the bouncy castle provided by your company is well maintained.