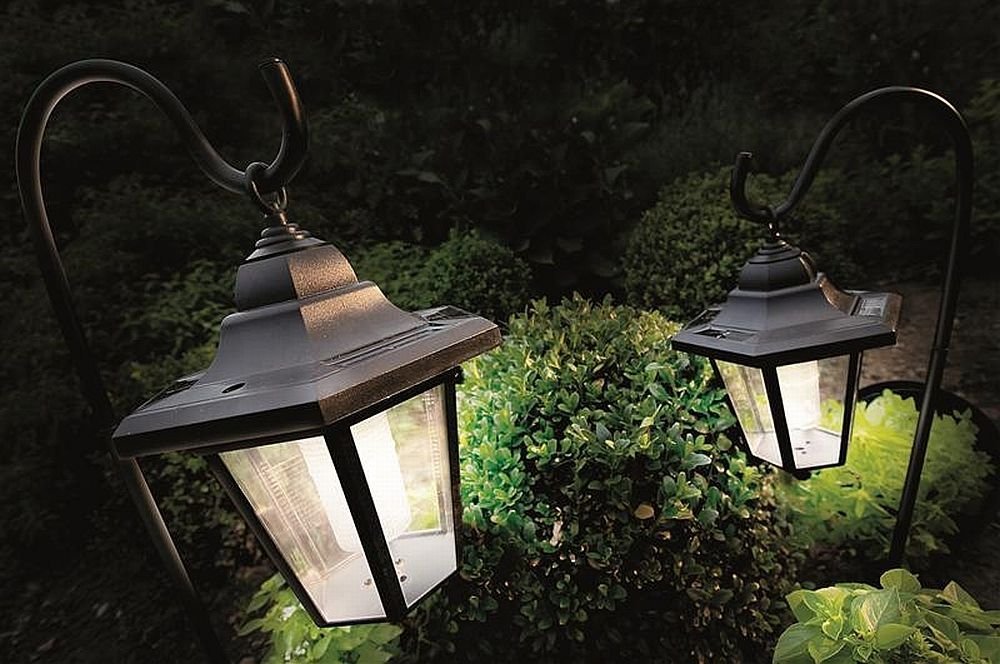 Your garden can be one of the most enjoyable and tranquil places in your entire home. Planting beautiful trees and flowers helps you create a nice atmosphere. If you want the ability to enjoy your garden even at night, you'll need to add some light fixtures. Installing outdoor lighting can also help make your home more secure. Proper lighting is a deterrent to most criminals, and can also make your garden unappealing to nocturnal animal pests.
Advantages of Solar Lighting
When you're installing outdoor lighting, you want to make sure you choose the right light fixtures for your home and lifestyle. As electricity costs increase and homes become subject to stricter standards for energy efficiency, it's important to choose fixtures with minimal electrical requirements. Solar lighting is one of best options for outdoor spaces.
Solar lights are becoming more popular among many people, and for good reason. The biggest advantages of solar lighting are that it requires no electrical connection and is free to operate. Solar light fixtures have built-in solar panels that use solar energy to charge integrated batteries. Those batteries then power the lights during dark hours. Solar lights don't require any connection to electrical mains, so they are very safe and easy to install and operate.
Types of Solar Lighting
When you're deciding what kind of lighting to add to your outdoor spaces, you should think about the appearance of the light fixtures as well as the lighting effect you want to achieve. If you are looking for bright, focused lighting for security purposes, spotlights are a good choice. Some companies offer special security lights that are equipped with motion sensors, which switch on anytime the sensors detect movement.
If there are any paths or walkways in your garden or grounds, you might want to install path lights. Most solar path lights are slim and unobtrusive, and don't require any specialised equipment to install. They charge up during the daytime and then provide a beautiful glow to light your pathways at night.
Trees are an important feature of any garden, and they can add extra appeal at night with proper lighting. Solar tree lights are a smart and inexpensive choice that will add sophisticated appeal to any garden. If you want to project light from the ground up onto your tree, you can install solar spotlights. You can also create a more fun, ethereal effect by using fairy lights. These are similar to the fairy lights popular at Christmastime, but instead of requiring connection to electrical mains, these lights operate with solar energy.
Shopping Online for Lights
When you've decided on the type of solar lighting you want to install in your garden, you need to find a good retailer for the lights. Some home improvement shops carry solar lighting, but the biggest selection exists online. A web search for solar lighting will return a list of online retailers, and you can find the one that has the ideal lighting for your project. Once you've bought your solar lights and installed them, you can enjoy your garden any time without worrying about increasing your electricity usage.