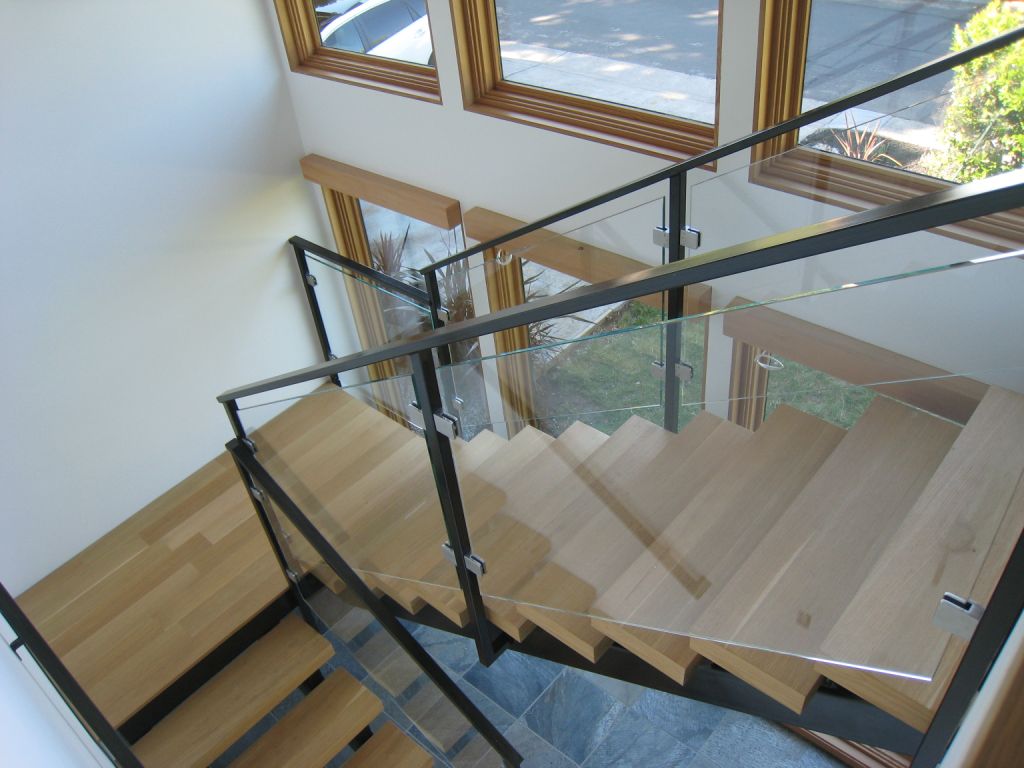 In our work, we use a lot of glass clamps. They are a far more interesting and versatile fixture than many people realize. Glass clamps can be used in several different ways.
Handrail systems
Perhaps the first use for glass clamps was in stair systems. As far back as the 60's designers were looking for a way to make staircases blend in better with their surroundings. They came up with an innovative answer, using glass panels to form the sides of the staircase topped with a traditional handrail. The problem of how to hold heavy glass panels in place lead to the creation of the glass clamp.
Today, these clamps are used in practically every glass stair system. They are also used to hold the glass panels in place on balconies.
Glass room partitions
Dividing a room using glass is a fantastic way of making the best use of a space. It allows light to filter through the whole room. Glass looks good in all kinds of settings. It even works well in older buildings.
Good quality strong clamps not only hold the glass securely in place they make sure that everyone can see the petition. This is important because it ensures that people do not accidently walk into the petition. They also work well as a way to divide desk space in busy offices. Glass partitions are also used in banks and building societies. They provide security without getting in the way of social interaction.
In the bathroom
If you want a shower petition that is secure and looks good, a solid glass panel is the perfect answer. Naturally, you need to use strong glass clamps. Clamps can also be used to hang mirrors in a bathroom. If you use clamps in this way you need to be careful to buy stainless steel or clamps that are designed to be used in damp places like bathrooms.
Doors
Hinged clamps are designed for hanging glass doors. You need to buy and use the best quality clamps for this task, but when you do, they look great and really last. Adding glass doors to some of your kitchen cabinets is an easy way to turn them into display cabinets.
Hanging mirrors
Using glossy metal clamps to hang a mirror is a great way to add a touch of glass. Clamps not only look good they are very strong and secure.
Not all glass clamps are the same
Many of the balustrade systems we design and install feature glass clamps. Our customers pay a lot of attention to this feature. Often they want to see the clamps that will be used.In some cases, they ask us to change the design to incorporate different types of clamps. Some people like big bold chrome clamps.
They make them a feature of their stair system. Others prefer gold coloured clamps, and want the smallest ones used. They also like to have a say in the shape used, some like the look of clamps with a curved inner edge whilst others prefer square ones with straight edges.