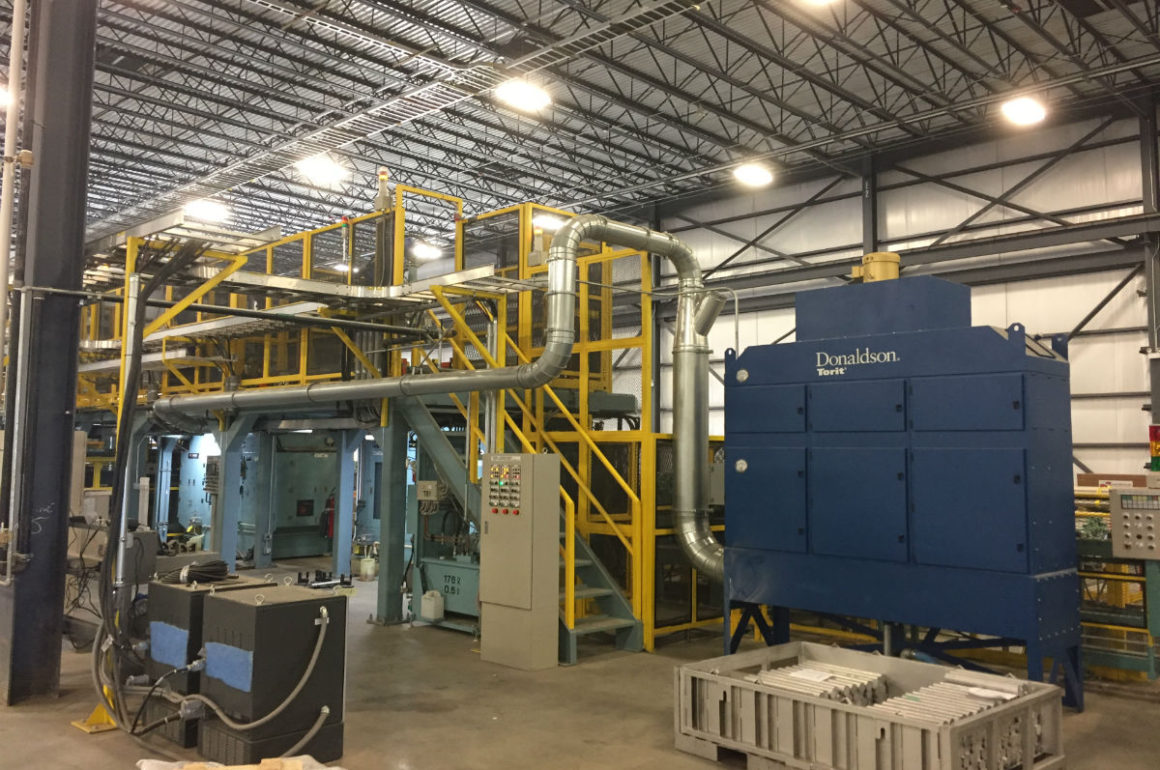 Oil mist is a very harmful pollutant that is primarily emitted by the metalworking industry. The metalworking fluids when cools down, they lubricate the machines and reduces friction, thereby prolonging the life of tools and workpiece. But this fluid is a complex mixture of minerals and synthetic substances that also have contaminants like metal fines, tramp oil and bacteria. Therefore these fluids become airborne and are termed as oil mist. In other words, it is a very common type of air pollutants that cause harm to our environment.
Brief Details On Oil Mist
Before we begin to talk about the preventive measures of oil mist we must learn that oil mist is not just harmful to the environment. It is a danger to man and can cause a number of diseases. Milling, grinding or drilling processes generate oil mist. The large drops of oil mist can enter the nose, the trachea and gets inside our windpipe or we may swallow it. The droplets of oil mist can cause harm to our eyes, nose and throat. Since the oil mist has various synthetic and chemical substances, they have huge negative effects on human lives and on the environment. This is the reason that every industry must install an oil mist extraction systems.
Also in industries oil mist can lead to corrosion and damage of machinery over time. Especially, the sensitive machines are prone to damage due to oil mist. This ultimately leads to high maintenance costs. So the best way to deal with oil mist is installing an extraction system.
Oil Mist Particle Size
Oil mist particles that are more than 3.5 in size are the particles that mostly get separated in the nose and throats. But the particles that are smaller than 1 micron gets absorbed into the bloodstream, retained by the throat, or in the bronchial tubes. This is the major reason that oil mist can be damaging and harmful. Airborne oil mist particles pose a serious threat to human health. They can cause workers of an industry to slip if the mist gets accumulated on the floor.
Best Preventive Way
Oil mist extraction system is the only way out to tackle build-up and clean the environment. Industry owners can choose from either a standalone system or a centralised extraction system in case the oil mist emission is higher. These systems consist of one or more mist filter systems. On the basis of your business nature, you can opt for a type of extraction system.
No matter what type of system you choose you need to hire the best professional person to install it and for monthly maintenance. Make sure you always hire a competent person who can ensure you that the extraction system is performing well.
There are various types of extraction and filtering systems available in the market which you can install as per your need. Prior information on the brand and reviews of the product will help you to decide better. For a clean and pure environment, pollutants in any form must be extracted. This is the only way to make sure well being of our nature.