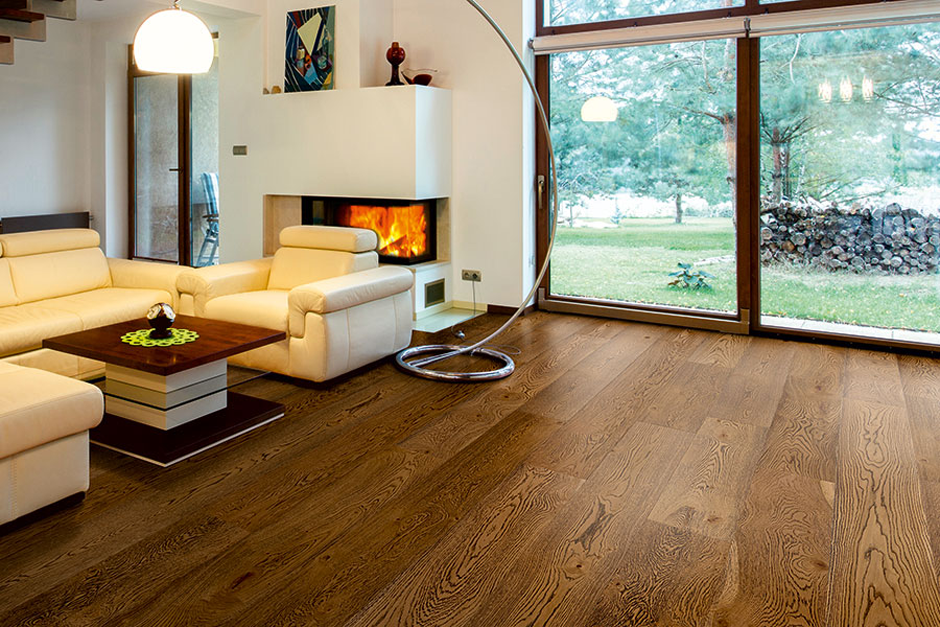 Engineered wooden flooring is a popular option for the modern home. It consists of a top layer of solid wood known as the veneer and under layers of thinner wood which are glued together to form a plywood base.
Why choose engineered wooden flooring?
Engineered wooden flooring is made up of several layers which make it less prone to the movement, often caused by humidity, than solid floor boards. More people are choosing engineered wooden flooring because it's available in a wide range of timbers to fit into any home. These woods can have different effects applied, again to fit the décor of your home. Engineered wood can also be bought pre-finished which means you don't need to wax, lacquer or oil your floor at all.
How long will it last?
The longevity of your flooring is mainly down to the wood you choose and how thick the veneer of the floorboards is. Guarantees for engineered wooden flooring very from 10 to 30 years and you also need to keep in mind that there will be a limit on the number of times you can sand and refinish your floor. Always discuss this with the vendor when making your purchase.
Like with everything the price you pay has an effect on the product you receive. If you choose a floor with a veneer less than 1cm thick and only a few under layers then you cannot expect it to last as long as one that's thicker and has more layers. You will find floors as low as 3-ply at the lower end of the market so if you choose this type of value floor, its lifespan will be shorter.
Other Top Flooring Tips
Below are three more tips you should keep in mind when choosing your engineered wooden flooring.
Finish it properly
Floorboards are now available in a huge range of finishes and this is something you want to get right the first time. Adding a new engineered floor to a period house may mean you want it to look pre-used for example and therefore you can opt for bevelled edges and brushed effects. Matt lacquered finishes give you a natural, untreated looking floor whilst you could also choose satin lacquers to add a sheen to your floor.
Not always the best option
There are some rooms in your house where engineered wood is not the answer. Don't consider this type of flooring for your bathroom as a damp atmosphere and puddles of water are likely to cause long-term damage to the flooring.
Making an order
It's hard to know how much flooring you need to order, especially if it is your first time laying a floor. You need to measure your room and then multiple the length by the width to get the area in metres square to make your purchase. You should always by a little extra for wastage purposes but you should need no more than 10% extra.
Engineered wood flooring is resilient and can be great for the majority of rooms in your house.