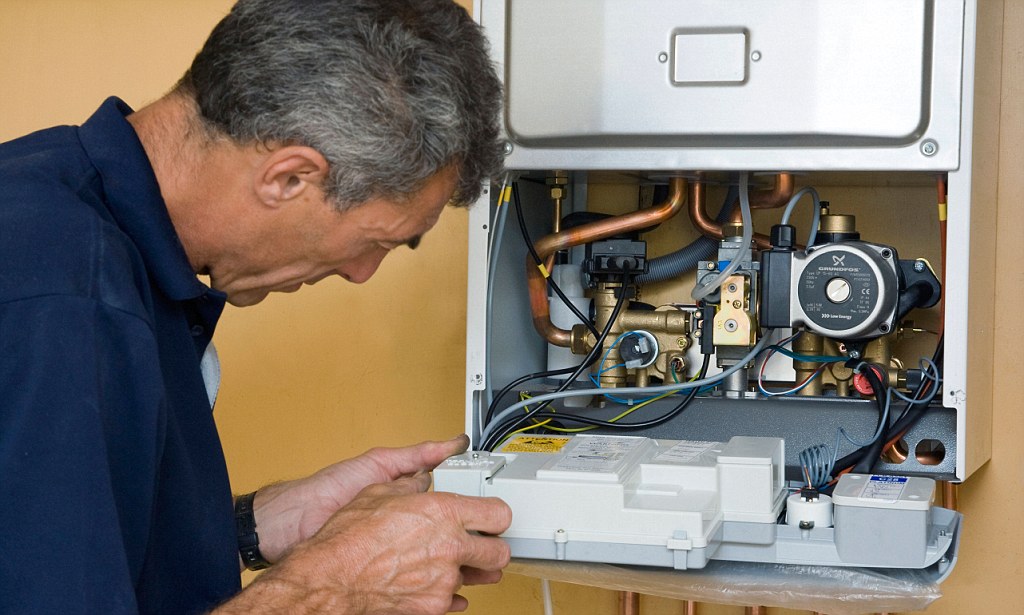 The efficient operation of boilers is essential in every home. It is also very important that all safety devices are functioning correctly. Improvements of the design of these systems have made their operation a great deal safer. But great designs alone do not ensure the safety of each system. Ongoing inspection of the boilers and heaters are required to keep them running safely and efficiently.
To help with boiler safety and maintenance several type of safety devices have been developed to help ensure their safe operation. All boilers have a range of safety devices that are built in to ensure their safe operation. Like any other parts of any mechanical system these devices require maintenance to ensure the proper operation of these devices. We will take a look at some of the most common safety devices that are in use today for the safe operation of boilers and water heaters.
Safety Valves
The safety valve is one of the most important devices installed on a boiler. It is designed to relieve internal pressure failures that occur in the system. It is a simple design with a straightforward operation. This valve needs to be monitored regularly to make sure that it does not corrode and restrict the flow through the valve. Once this valve is set off to relieve the pressure it is a good idea to replace the valve with a new one.
Water-control and low-water fuel cutoff
These are two separate boiler safety functions that are usually combined in one unit. Their function is to ensure the water level within the boiler will never fail below a predetermined level. If this situation should occur the cutoff is designed to shut the boiler down by cutting the fuel to the system. To maintain proper function of this cutoff no build-up of sludge or scales should be present within the system that could hinder the detection abilities and operation of this safety device.
Even with a system that is water level controlled it is still a good idea to have gauge glass so the water level in the system can be monitored. At times no matter what type of monitoring system we have they are all subject to failure. Being able to look at the water level to determine if it is at the correct level is a great addition to steam boilers.
No matter what type of safety features that we have on our systems they all need to be monitored to make sure they are operating properly. It is also a good idea to hire a professional service technician from time to time to check and ensure that all of the safety valves and safety devices are working. You can go the HVACRsupplyNOW.com and take a look at their selection of these devices if you should happened to need to replace one in you home.