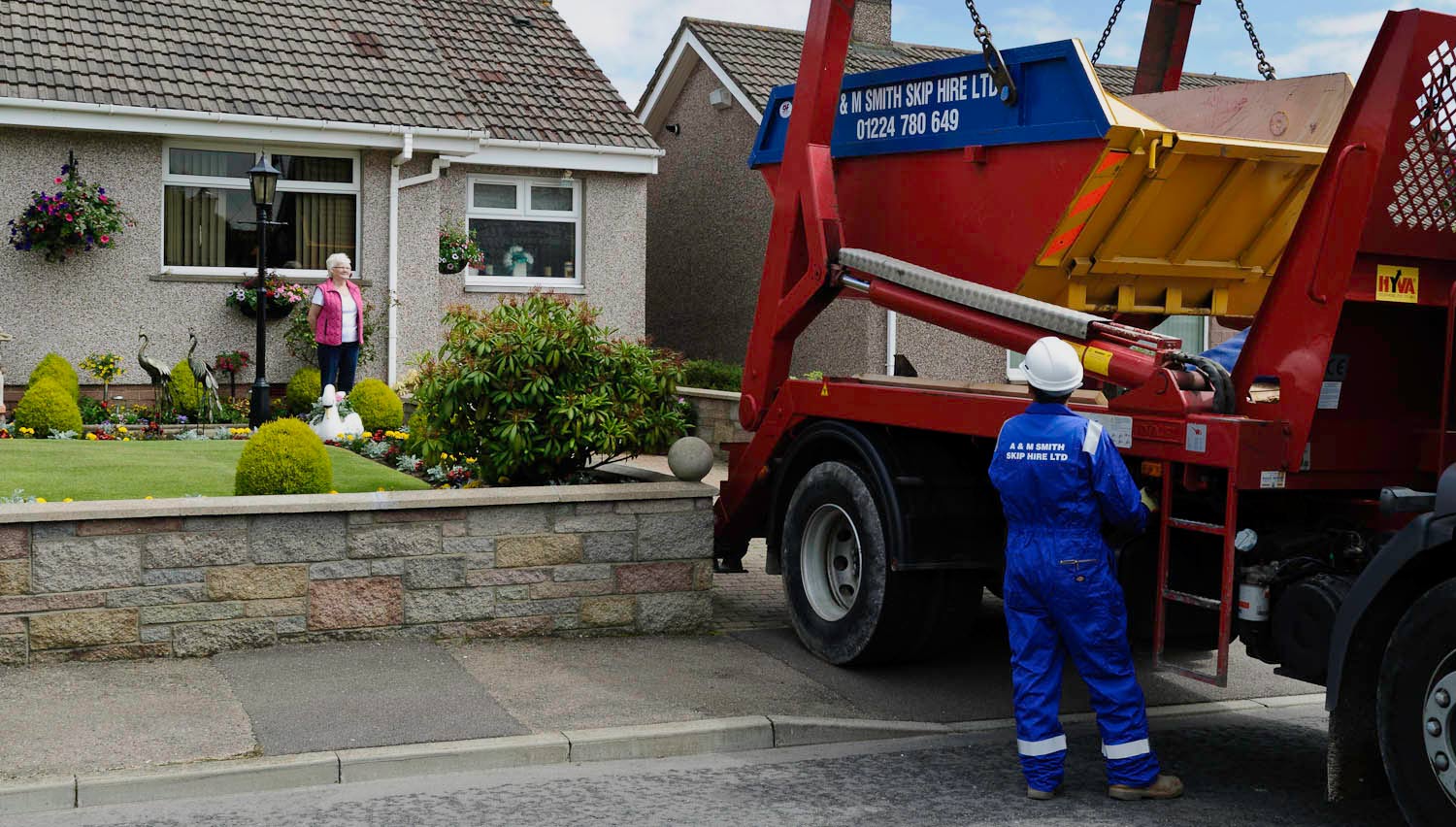 Increasingly, people are turning to hiring their own skip instead of putting up with making back and forth trips to the tip.
It's a very straightforward process: call a hire company, fill the skip, then call for it to be collected again, but there are a couple of other things to bear in mind before going ahead.
The main thing to note is that if you place your skip on a public highway (which means a road or pavement) you'll require a skip permit.
How to apply for a skip permit
Thankfully, most skip hire companies will apply for a skip permit on your behalf as part of the hire charge.
However, in certain local authorities, you will have to apply for your own. You can check if your council requires you to apply for one and can find out how to do so at the Directgov site.
Once you do have a permit it will last anywhere from one day to a month, but they can easily be renewed if you need them for longer.
It's important to remember that you need to have your permit in place BEFORE your skip arrives, and if you do place a skip without a permit it could be impounded without any prior notice which could set your project back.
Skip placement
While the permit should allow you to place the skip on either the pavement or the road, do make sure you check the details as some councils may need them to be on the road.
If the skip is placed in a parking bay, then you'll also have to pay a parking suspension fee to cover the cost of hat.
Generally speaking, don't place the skip anywhere where it's likely to be an obstruction to pedestrians or drivers.
Also bear in mind that you shouldn't cover things such as manholes and drains or other utility access points.
Remember that if the skip is on your own private land then you won't require a permit at all.
Make sure you use an approved waste carrier
Only approved waste carriers are authorised to transport and dispose of waste, so any skip hire company you choose should have this status.
It's your responsibility to make sure that you are using an approved waste carrier so make sure that they have a license!
You can also check online to see if the company is registered.
Other safety measures
You may also be required to attach flashing lights or place cones around your skip to make sure that it's easy to see for drivers at night or during foggy weather conditions.
Also, make sure that you never overfill your skip as this can be dangerous for drivers and pedestrians.
To make sure that you don't overfill the skip, we recommend hiring one that's slightly bigger than the one you'd think you'll need.
For more information on skip sizing, check out this sizing guide from Reds Skip Hire.