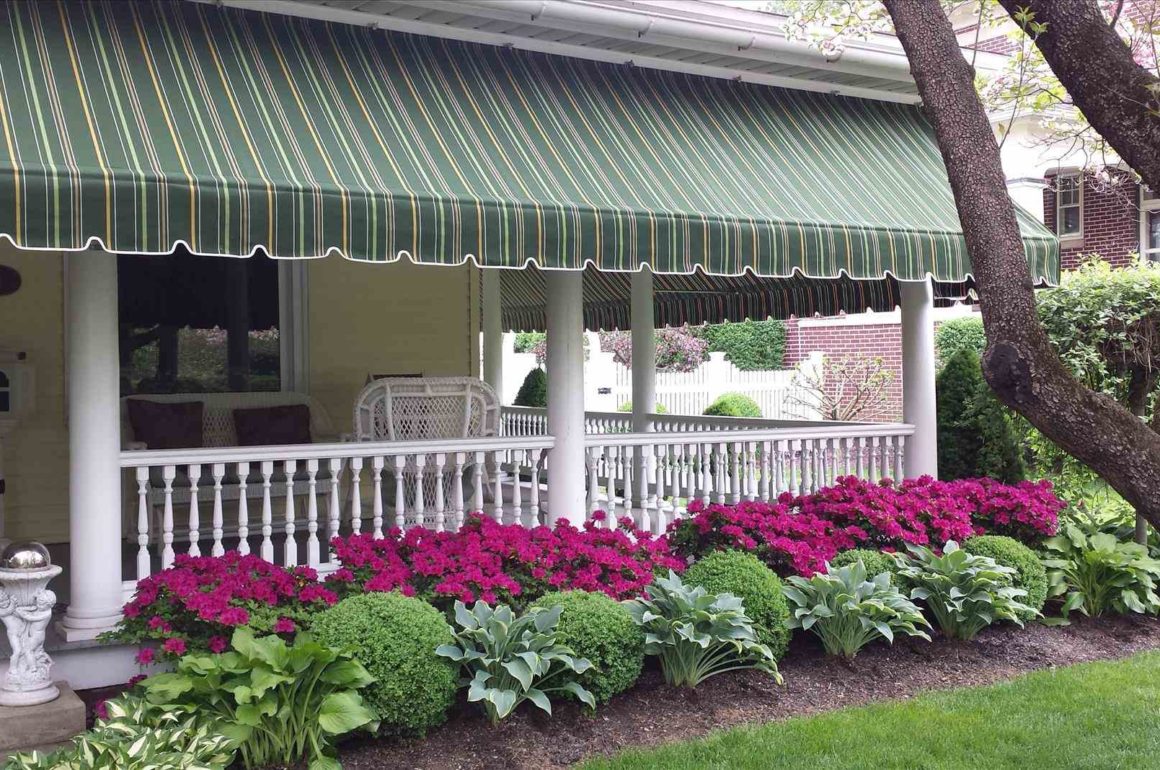 With temperature taking big jumps in several parts of the world, the energy consumptions are expected to fly high with every degree rise in temperature. Luckily, there are ways to cut short the utility bills, and installing residential awnings is one them. The home awnings are known to add value to the property by rendering a touch of whimsical class and sophistication, also save big on electricity unit consumptions. The awnings are always in trend (from ages) for residential properties, only the designs and colour theme they are available in the market to have varied. Nowadays, homeowners have so many options, he or she can choice shape and colour combo as per bespoke taste.
Enhancing Your Home Exteriors with Style & Colors
Today, the awnings come in a complete assortment of colours, shapes, and style choices. When selecting for the awning, be very choosy, pick something that seamlessly blends with the exquisite curb appeal of your property.  With so many choices, you can consider installing awnings on your patios, windows, entryways, and just about everywhere to give your house a cool look and feel.
Awnings Saves Energy
It is a known truth that by adding awnings to your property, you can make it energy efficient. A recent study by the American Society of Heating and Air Conditioning Engineers and The National Bureau of Standards read a homeowner can save 65% on energy bills by installing the residential awnings at south facing windows. While, can reduce up to 77%, if the windows are west facing. The primary objective of the awnings is to give shade and prevent the elements such as heat and moisture to get trapped in the house. If you have a deck in your house, then it is a true value for money investment, as you enjoy the beautiful summer views without sweating.
Expands Living Space
Though, you might take it as slang, but, it is proven that adding awnings to your place can expand living space. Since it adds a canopy to your areas such as patio or deck. You expand your living space is in a way you can sit and relax outside in all season, be it rain or the scorching heat of the sun.
Safeguard your property
Another benefits of the residential awnings are their ability to safeguard vulnerable places in your house such as the patio, you can protect the outside aesthetics of your home by investing in awnings. To simplify, the UV rays of the sun can have a toll on the patio furnishing, decks, and even the indoor furniture and carpeting, when the rays enter straight through the windows. Thereby, awnings protect the home in a number of ways.
With a plethora of competition in the world of awnings manufacturing and installation market, making the right investment is mind-daunting. As one has to look at a number of things, spanning across the years of industry exposure in the market, market reputation, to the price quote, and the added special features offered.