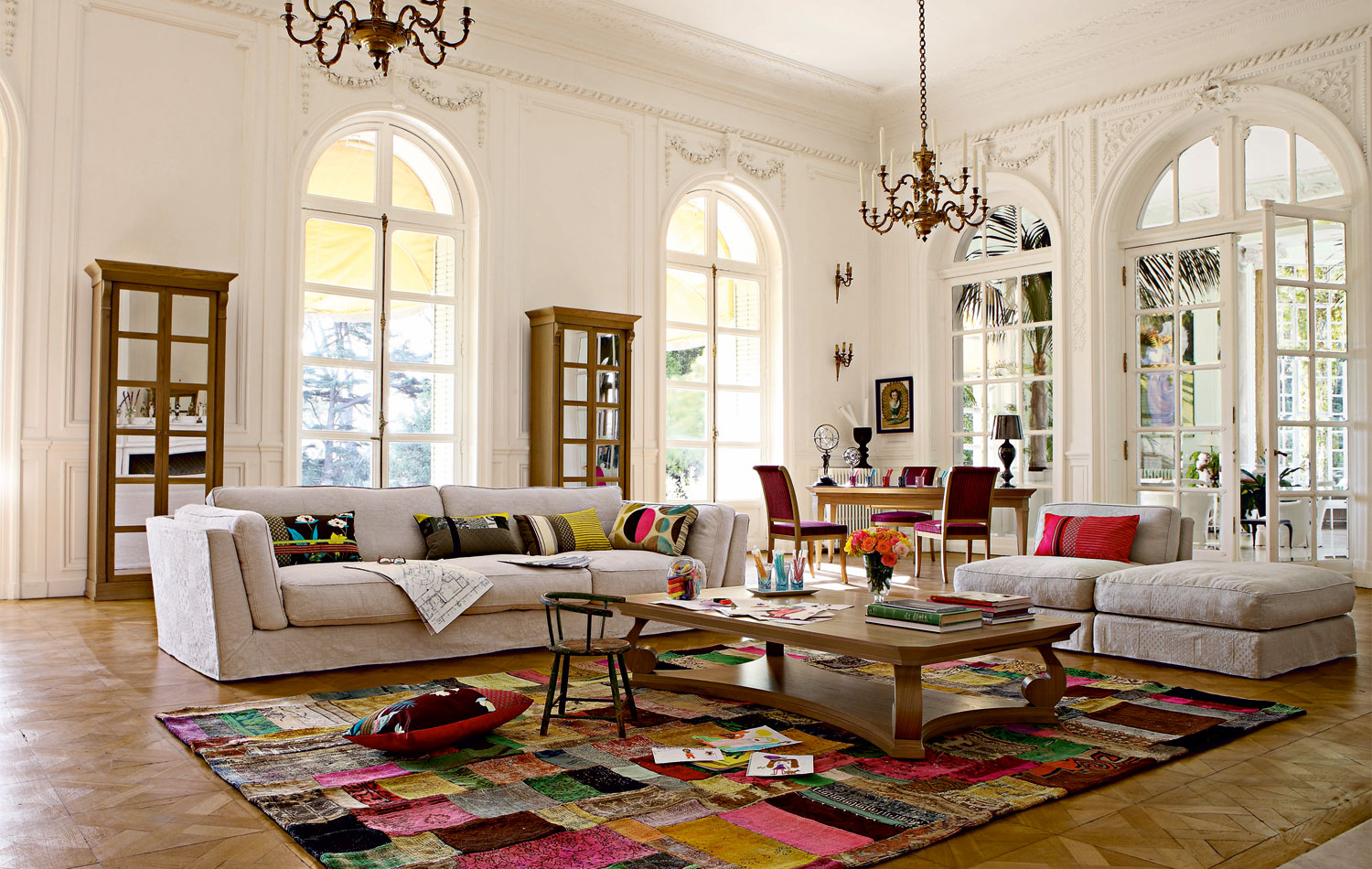 Autumn has arrived and whether you are remodelling your home completely or you plan on adding just a few autumn-inspired touches, there are some simple ways to incorporate these rich and warm colours into your shabby chic space.
Shabby chic interior design generally calls for lighter, pastel colours but this isn't always ideal for creating a cosy, warm space. Save your pastel blues and mint greens for spring and summer, and transition into autumn with these tips.
1. For the design of your dining room, decorate it in bronze. Use it all around the room, in the ceiling wallpaper and drapes. The brown that comes out in the bronze will give your room a calming feel but the gold shimmer will make your space feel extravagant. For an autumn feel, use an orange and red center piece and it'll add a lovely pop of colour.
2. If your living space has a touch of shabby chic such as white sofas and other furniture, to add your autumnal touch, add some throw pillows of orange, copper and wine hues. This will instantly take your room from the light shades of pastels and wildflowers to the browns and burnt oranges of falling leaves and early evenings.
3. If you want your space to feel warm and relaxing, switch out your sheer curtains for heavy chocolate ones. Add a few throw blankets that are beige and burgundy with hints of gold.
4. If you're redoing your bedroom, add a splash of red. Consider a white bed frame and a touch of orange or red with a rug or drapes. These colours compliment brown or beige bedding. Simple touches such as a red vase or throw pillows will really bring October, November colours inside.
5. Add a taste of wine to a vibrant colour palette. Who said that green couldn't be a warm, autumnal colour? Paint your walls a juniper or olive shade and soften it up with touches of auburn and wine. Use other dark hues of green such as forest along with oranges and it will add a warm and seasonal flair to the space.
Bring in autumn with some thoughtfully selected tones, colours and designs. Every season is special, just as is every room, and, with a little touch here and there, you'll soon be able to enjoy the warmth and cosiness that is unique to autumn. Before you know it, you'll even be wanting to play conkers in your living room.