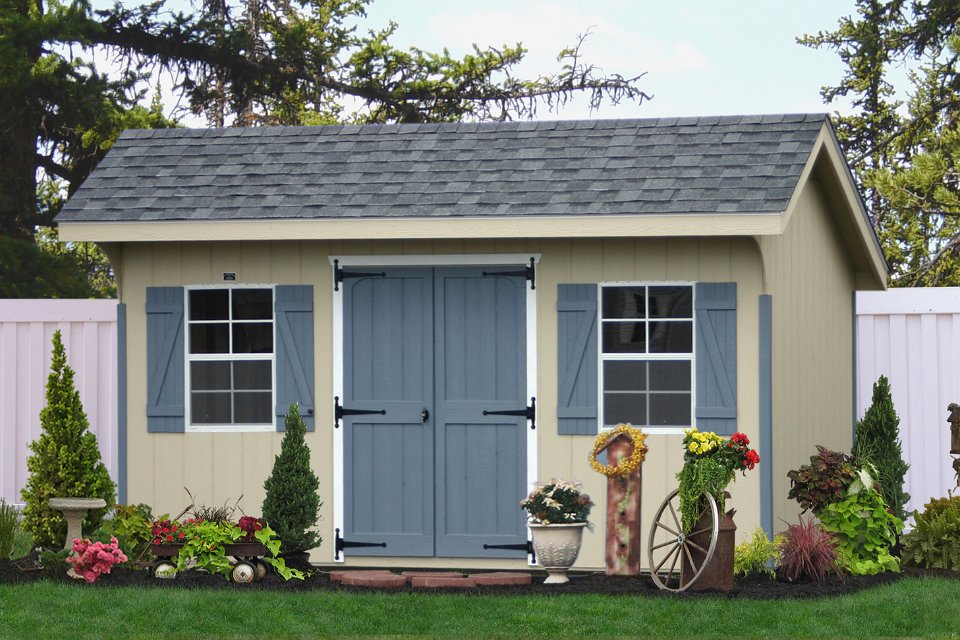 Western Australia has always had a greater sense of industry and workmanship than the eastern coast. Perhaps that's because Perth and its surrounding areas were always working-class colonies, unoccupied by the stuffy officers and British gentlemen who attempted to rule over the rowdy Australian colonists in New South Wales. Even today, much of Perth's culture is driven by working-class society. The mining boom triggered the mass migration of working-class people to Perth's suburbs from around the world, creating an enclave of British, Irish and Australian workers flying in and out of Western Australia's lucrative mines.
There's no greater symbol of this raw, authentic Australian working mentality than a well-built Aussie shed. Sheds don't just store tools and create a home for your projects: they're a refuge from the demands of everyday life, where everything can be as simple as finding the right tool for the job at hand. You don't need much imagination to be able to spend all day in your shed, delighting in the simple pleasures of manual work. Many a sweltering Perth summer has been whiled away in the shed, floors littered with beer tins and the sound of tools working filling the air. Sheds are a great part of Australian working class culture, to the point where the first comprehensive mental illness foundation created exclusively for Australian men was named 'The Shed'.
Buying Sheds
If you've just moved into a new home and discovered its heart-rending absence of a good shed, you'll want to buy one. You might have lost your current shed to inclement weather, or your collection of tools, materials and other bits and pieces might simply have outgrown your extant shed. Whatever the reason, you can now buy sheds online from retailers who cater to every single shed need, from massive shearing stations to backyard workshops.
Sheds for sale in Perth are very affordable, particularly when you buy online. When you're buying a shed, there are a few factors you need to take into consideration, including the material from which the shed is made and what you'll need from your shed once it's been erected. Great sheds are made from corrugated iron or another similarly hardy material, or a combination of metals designed to maximise the strength of the shed as a structure. When you're looking at your intended purpose for your shed, try to work out what you'll be doing in it. Is your shed a workshop where you'll tinker with your latest project, or a garage in which you'll restore classic Aussie cars? Are you a farmer who will use a gargantuan shed to store bales of hay?
Worth noting is that the northern parts of Australia regularly experience cyclones and other forms of extreme weather. Particularly if you're planning on buying a large agricultural shed, you'll want one made from cyclonic material that is built to withstand the tropical cyclones that batter Australia's coastline every summer. Great sheds will outlast the cyclone season, leaving you with a strong, beautiful space in which to work on your projects or store animals, hay and tools.