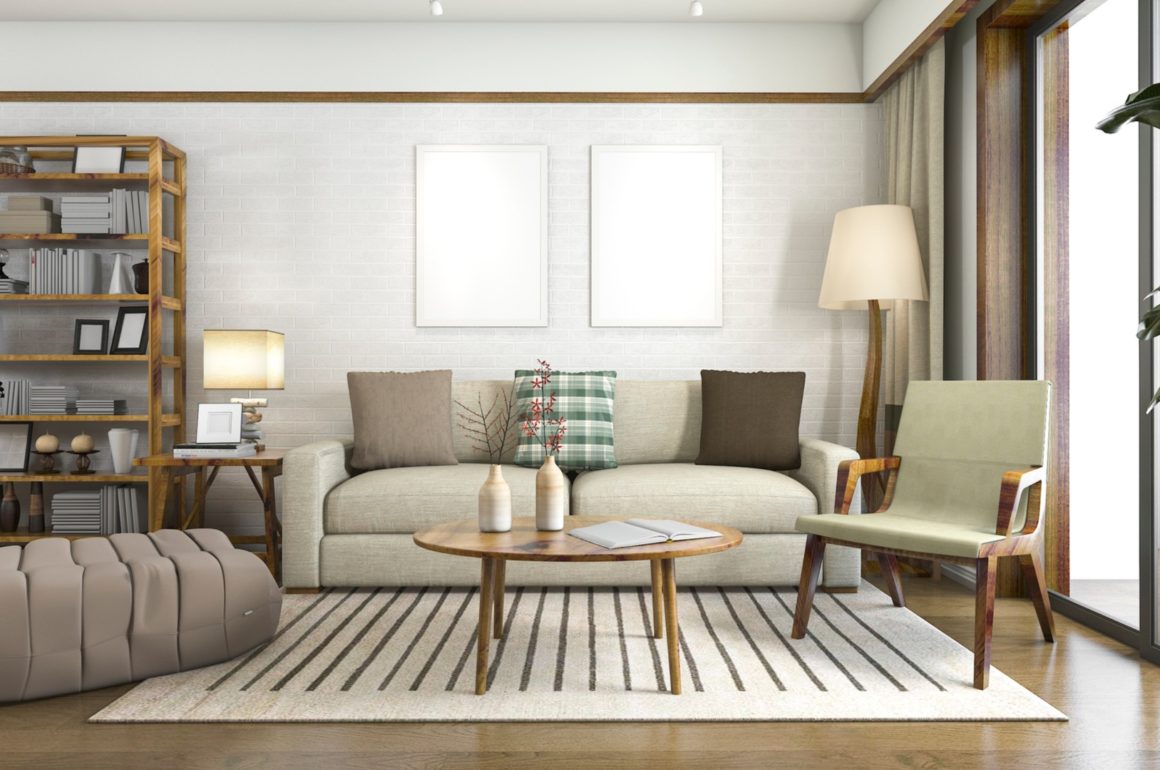 Your home is definitely your prized possession. However, at times you might be unhappy with the insufficient space in your house. There are times when restricted sizes of homes become the main reason behind the dissatisfaction of the homeowners. If you are one of these homeowners then there is absolutely nothing for you to worry. There is no need for you to start looking for a larger property only to accommodate the growing number of family members. You can easily make optimum use of the unused areas of your house and increase your home space. 5 clever ideas that you can adapt for increasing the space in your home are as follows:
Creating Zones
For this, you must think about the different things that you do in your home like sleeping, relaxing, working, eating and so on. Once you are done with this, it is time for you to create separate zones for these activities. Extra rooms in a home can easily be created by using curtains, chairs, tables and other furnishings in the smartest way possible.
Coming Up with a Great Attic
If you have unused attic area in your home then you can easily transform it into a stylish and functional living space. This will help you in adding a completely new level to your house. The attic area can be used for creating an additional bedroom along with a bathroom. You can even use this area as library study, home office or entertainment centre.
Making the Effective Use of Bi-Fold Doors
Here it is important to note that there are several advantages of making the use of bi-fold doors. These doors are available in multiple designs to suit the preferred designs and styles of the homeowners. Bi-folding doors are basically a set of folding doors with hinged sections. These doors can easily be opened from either side and folded both sides. These can even be used in the form of barn doors and room dividers. Bi-fold doors help in doing away with the problem of insufficient space in small apartments.
Making the Most of Different Areas of the Home
You might be completely surprised to find the amount of space that your house has simply by taking a walk around and identifying potential storage capacities. You know there are small spaces between different pieces of furniture used in a home. For example, the space between the cabinet and the fridge can be put to perfect use by building a pull-out spice rack. In the same way, walls behind the doors generally remain bare. These walls can be used for creating family command centres that are both decorative and fun.  Similarly, baskets can be kept under the coffee and console tables for hiding game consoles and magazines that look cluttered.
Making Storage the Decor of Your Home
Creating home space means you cannot afford to have things in your home merely for their aesthetic appeal. You must aim at using stylish and decorative pieces of furniture that not only look good but are functional at the same time. This will probably help you in creating a fully functioning and beautiful home space.
The future always needs to be considered when thinking of increasing home space. Prior to coming up with the right decision, it is necessary that you consider the future requirements of your home.