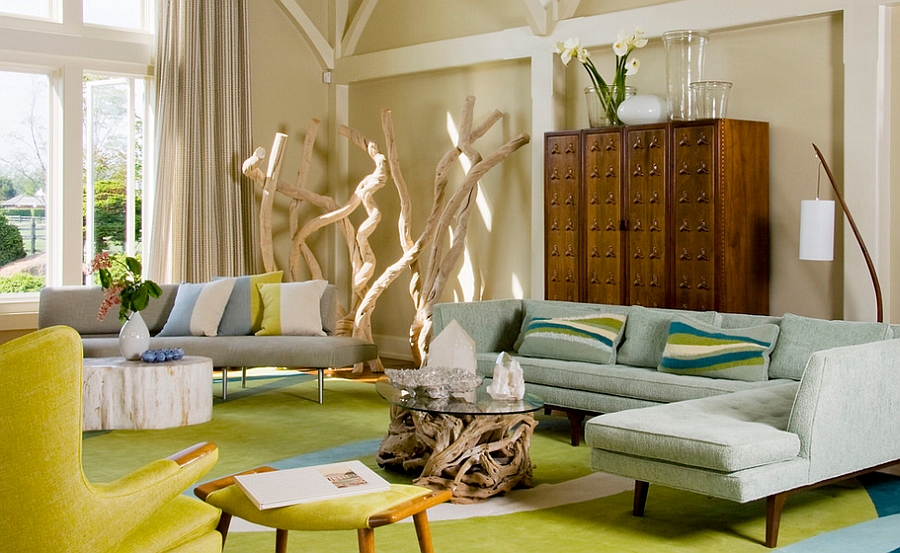 One of the most popular trends in home decor and design style right now is Mid-Century Modern, sometimes referred to as "Mid-Century Mod" or "MCM." Mid-Century Mod has taken the design world by such a storm that its popularity has even thrown a number of vintage and antique dealers for a loop, unable to keep enough of it in stock for hungry buyers.
Nostalgia is a big part of what's driving the trend, with Generation Xers longing for the things they remember fondly from childhood. And what can evoke more warm feelings than memories of Grandma and Grandpa's house?
What is Mid-Century Modern?
According to collecting website Inherited Values, "Loosely applied, the term can mean anything made in the middle of the last, or 20th, century, usually 1940-1960. But more aptly, the term applies to a design aesthetic which embraces the marriage between function and form — with a simplicity of style born of the artistic and cultural movement of Modernism. And because of the 'modern' in 'mid-century modern', the style dates back much further than the name implies."
As you can imagine, there are quite a number of styles which were produced during all those years. Styles under such a large umbrella range from the more natural Danish Modern to the colorful space age Atomic Age works — with a number of stops in between.
In part, such variations are due to the passage of time. But there were also two distinctive schools of design thoughts or aesthetics developing at rather the same time: American Style and a Scandinavian Style.
Mid-Century Modern's Two Aesthetics
The Scandinavian Style of MCM started with the clean lines of modernism, but infused them with natural materials and colors. Wood, for example, is the building block of Danish Modern. And the bright and dominant colors we see bits of in nature were emphasized and emboldened via size, colorblocking, and pairings. We have the Scandinavian designers to thank for the marriage of avocado green to harvest gold.
The American Style of Mid-Century Mod design still kept the core principles of form following function. However, this movement did what Americans do best: placed special importance on innovation and consumerism. In this style of MCM, the new version of modernism employed the latest technology to create highly durable designs at affordable prices. As noted 1967's The Graduate, the Future was plastics; and Americans knew it. As a result of this futuristic thinking, and no doubt spurred on by the science fiction fantasies of a young NASA's space exploration program, the American MCM Style would give us all sorts of funky works.
Of course, the two different approaches to MCM weren't absolute divisions. On the contrary, they were inspired by and fed off of one another.
Living With Mid-Century Modern Decor
While the Mid-Century Mod style is a growing trend in home furnishings, most people don't want to live in a place that looks like a museum. As with any retro or vintage style, and true to the modernist roots, it's best to play with the style in new ways. Here are a few tips for creating a Mid-Century Modern home decor look you can — and want to — live with.
. Do paint solid walls of stark white or bright colors to make colors pop.
. Don't go overboard; as with fashion ensembles, create dramatic focal points with a few large and colorful pieces.
. Do use a mix of authentic vintage items and contemporary pieces.
. Do splurge on one standout piece.
. For a sense of minimalist serenity, stick with a single dominant color throughout the sleek lines.
. Keep scale in mind. Most mid-century modern homes were smaller houses than today, which makes original furniture pieces the perfect scale for apartments, condos, and smaller houses. When decorating urban lofts and large homes, consider Mid-Century Modern industrial pieces.